A bit about IES Villa de Abarán…
We are a school in Murcia that offers secondary education, high school, and vocational training, with 860 students and 81 teachers. We use Additio App for Schools and Edvoice to centralize all school management.
What need or challenge did you have as a school?
We needed a platform to unify everything related to assessment and communication with families and teachers. Previously, teachers had different ways of carrying out assessments, and we wanted everyone to use the same platform, assess in the same way, and have consistent student management across all parties involved.
Why did you choose Additio App?
What we loved the most about Additio App is that it is a platform that encompasses everything we need for the daily management of teaching tasks, making it easier for teachers to focus solely on teaching.
With Additio App for Schools, we can handle all management tasks from the school in a centralized manner, so that teachers do not have to do anything extra and can focus on what really matters: teaching.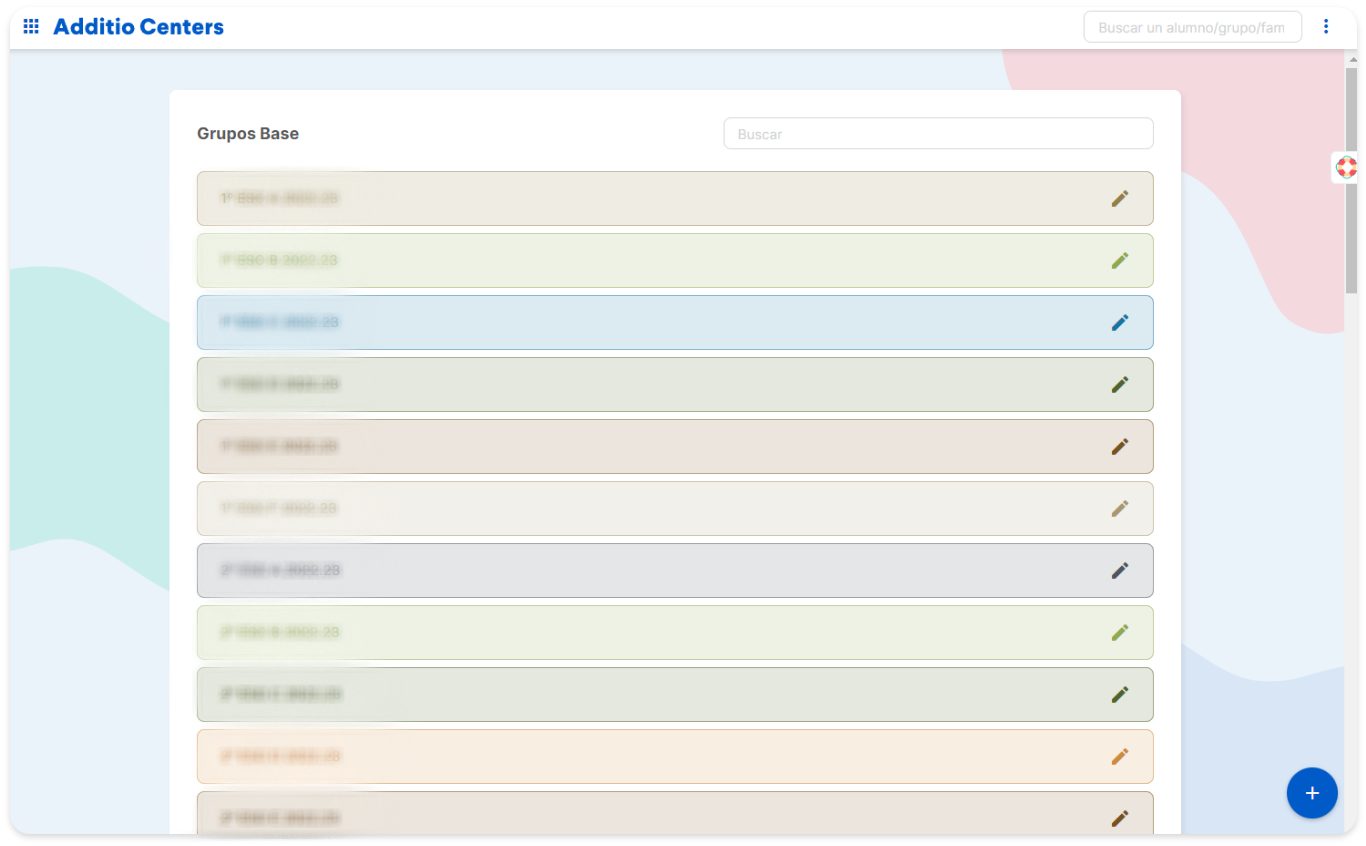 How do you use Additio App in your day-to-day management?
At a teacher level, we carry out many teaching tasks using Additio App, such as attendance, assessment, and monitoring student progress. Generally, we like to use it to keep track of all qualitative aspects related to students, providing personalized monitoring. We also make extensive use of Edvoice, as it allows us to have close contact with families regarding their children's progress.
Additio App also helps us with tutoring, as we have a group shared by the tutor, counselor, head of studies and headmaster. This allows everyone to access tutoring information of students, enabling real-time knowledge of their situation and progress.
Another aspect we use a lot is the behavior points system. We have implemented this feature for the most challenging courses, where students are awarded positive and negative points based on their behavior. This helps them correct their mistakes, and the information is centralized by the tutor, counselor, head of studies and headmaster.
Which features do you use the most?
Undoubtedly, we use and appreciate Edvoice the most, as it allows us to have constant and direct communication with families and students.
In Edvoice, we use the messaging function a lot, but also the option to share grades. This helps families and students have constant monitoring of progress and implement necessary improvements.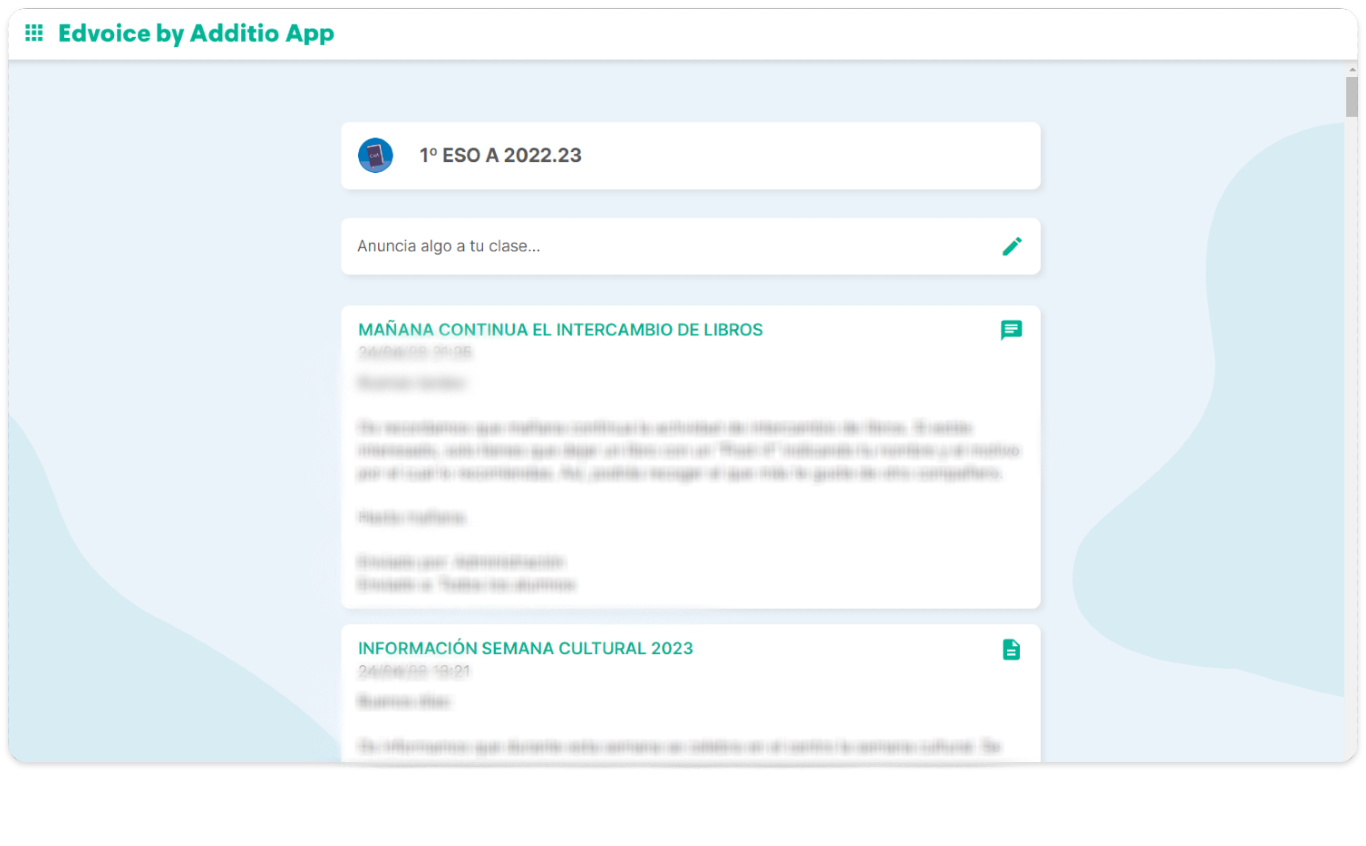 How do you evaluate the fact that public organizations and/or governments facilitate the use and implementation of communication tools for the classroom?
For us, it is crucial to have support from the government or the Ministry of Education, especially if it means having tools that will be maintained over time. It is essential for teachers to have a consistent tool that they can learn to use and implement in their daily lives without changes.
We appreciate Murcia's commitment to Edvoice as a positive step towards communication tools for schools, as it is an educational tool that understands the needs of teachers and schools.
How do you evaluate the support, training, and guidance provided by Additio App for the platform implementation?
We have received excellent support and guidance. Any incidents or problems we may have are resolved within a day, which is crucial for freeing teachers from technical issues so they can focus on teaching.
What results have you achieved using Additio App?
We highly value communication, as we have achieved greater involvement of families in their children's learning and progress. Thanks to the communication features offered by Additio App, families and students have real-time access to student performance, allowing improvements to be made before the end of the term.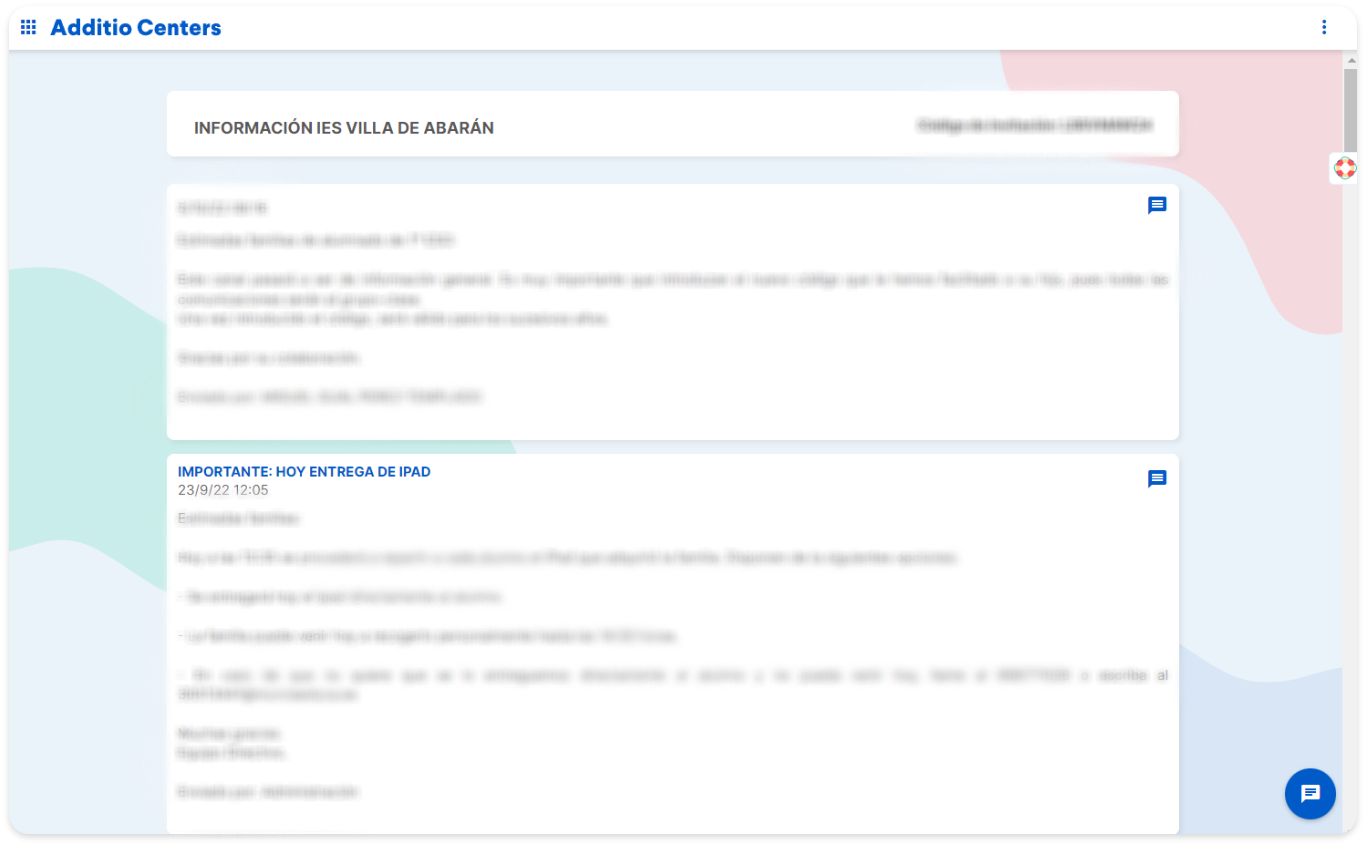 Would you recommend Additio App to another school like yours? Why?
Absolutely. Additio App greatly facilitates teaching and the communication of student progress. In fact, teachers who work here and have children in other schools wish that Additio App and Edvoice were used in those schools as well, to have the same ease to communicate.