A little about IE Besalú…
We are a public school that covers all three stages of compulsory education (Preschool, Primary, and Secondary), and we strive to foster collaboration and mutual enrichment among different age groups. We have a total of 450 students and 50 teachers. As a school with two lines of education, we believe that the size of the school allows for highly personalized treatment of all students.
What need or challenge did you have as a school?
Our motto is "Grow, Share, and Build." This means growing individually, working cooperatively, and working in solidarity to build a better society through service and learning activities.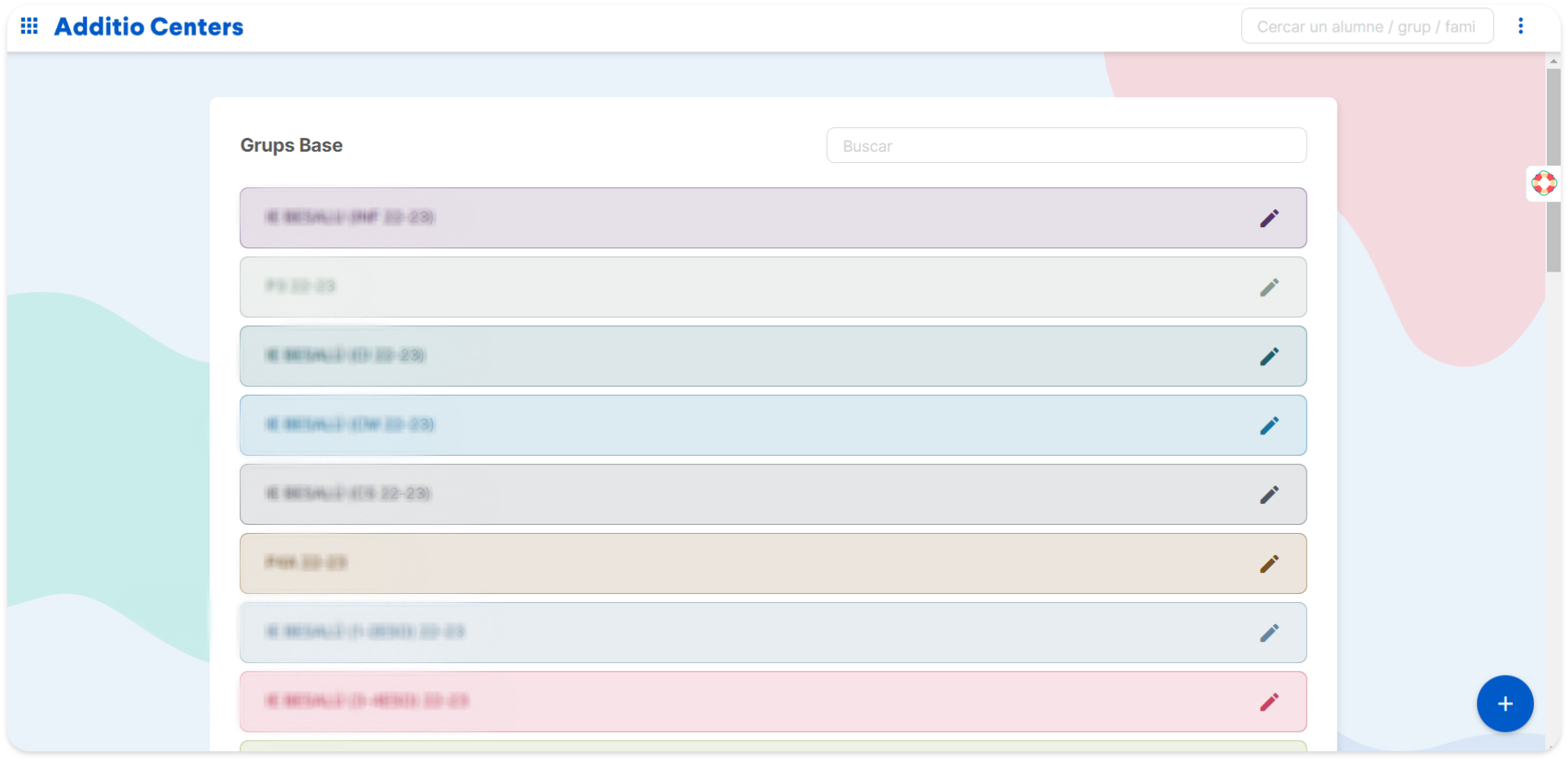 Why did you choose Additio App?
We chose Additio App because it offers the added value of being able to program and evaluate any subject area, and it allows for collaborative work with all the teachers in the school. We didn't want just a program that primarily served to control attendance and communicate with families.
How do you use Additio App in your day-to-day activities?
We use Additio App to manage classroom incidents (attendance, discipline, permission control, lunch monitoring, etc.), to establish smooth communication with families through Edvoice, and as support in programming and evaluating curriculum content (rubrics, co-evaluations, etc.).
At the beginning of each school year, we provide training for new teachers to familiarize them with how Additio App works, and we also offer advanced training so that teachers can explore and try out more features of the program.
You use Additio App to manage the school meals program. How do you do it?
It was an initiative to digitize a task that was previously done completely manually (taking attendance in class on paper, responsible students going to the secretary's office, the meals coordinator reviewing everything, and then passing it on to the kitchen). Now, attendance is taken directly in the classroom and communicated instantly. Families can communicate directly with the lunch coordinator through Edvoice if they need to report any incidents regarding their child (attendance, special dietary needs, etc.), and the monitoring staff can instantly control the specific situations of each day (students attending extracurricular activities, special diets, etc.). One of the advantages of having everything digitized is that it greatly speeds up the financial management by exporting the data to a spreadsheet.
Every day, we send a communication (in the form of a rubric) to families with children in the three-year-old school, informing them about how the lunchtime went (whether they ate, took a nap, etc.).
What advice would you give to other schools that want to manage the school meals program with Additio App?
They just need to think about the structure of their management. For example, create a group for students in each lunch shift and filter it by class group when attendance needs to be tracked.
Which features do you use the most?
We find it very useful to use Additio App as a notebook and for evaluation purposes. We also use the rubric creation feature extensively.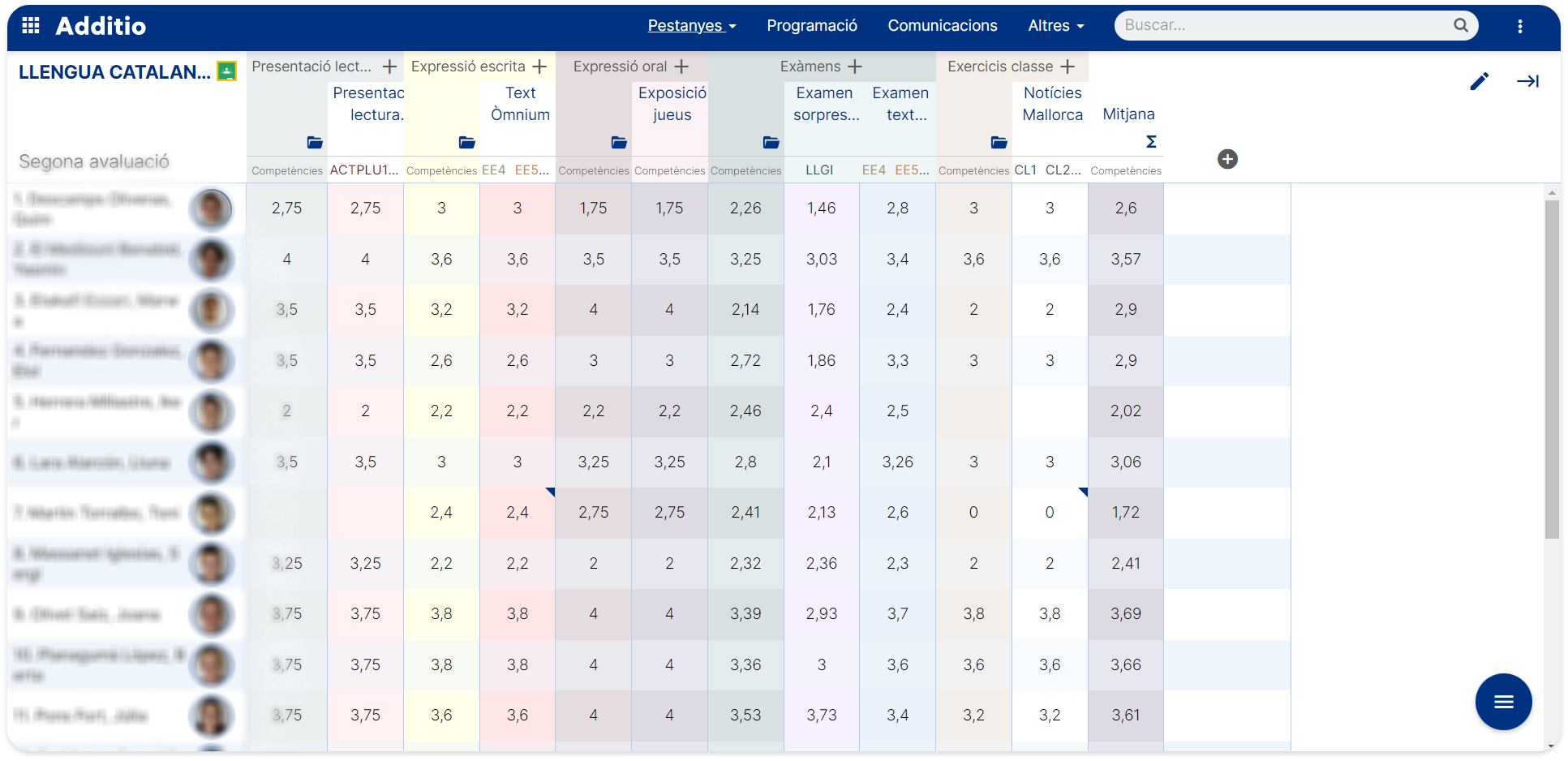 What results have you achieved using Additio App?
We believe that Additio App has helped us materialize the school's vision that we have been developing.
Would you recommend Additio App to another school like yours? Why?
I would recommend Additio App to all schools that want to go beyond management and delve into a tool that will facilitate their pedagogical tasks.
How has the platform helped you adapt to the LOMLOE (Spanish educational law)?
We would highlight the competency-based evaluation feature, which allows you to consider it throughout the entire school year if you have previously introduced it into the program.