You've been waiting for it, and finally, we can tell you more! Soon you'll have at your disposal a new additional enrollment module with Additio. With it, you'll be able to simplify the enrollment process in your center, saving time and resources.
Keep reading to find out what the new enrollment module will consist of!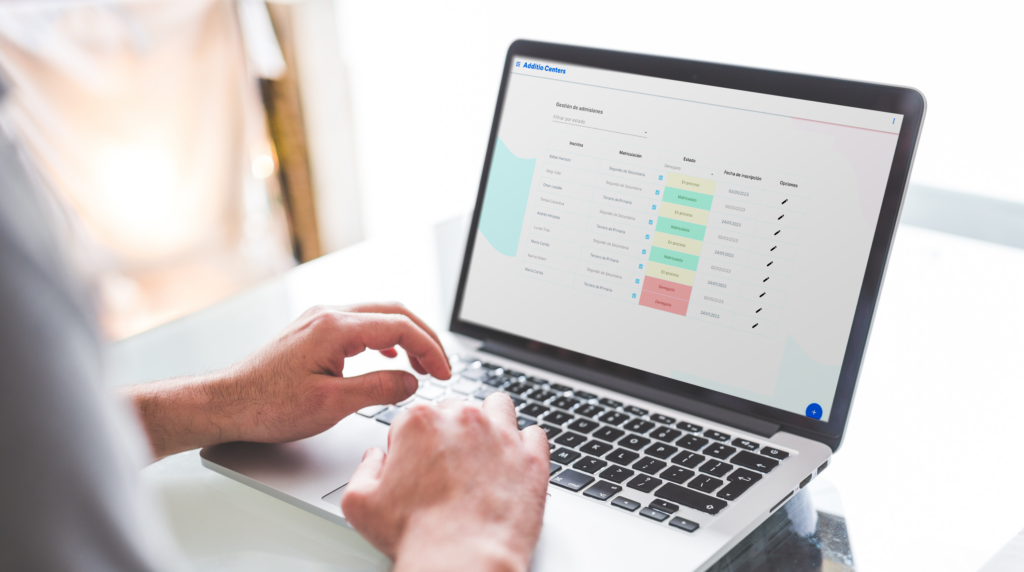 What is an enrollment module in a platform, and how does it differ from the traditional paper-based process?
An enrollment module in a platform is a tool that automates and simplifies the student enrollment process in an educational institution. It allows the process to be done digitally, rather than manually on paper. The traditional paper-based enrollment process requires printed forms and physical documents, while the online enrollment process is conducted electronically. This eliminates the need for manual paperwork, speeds up the enrollment process, enables real-time tracking, and facilitates customization of forms.
What will the new enrollment module consist of?
With the new enrollment module with Additio, schools will be able to:
Create enrollment processes as a school, allowing external or internal individuals to register, with the ability to customize the start and end dates of enrollments.
Customize the required data to formalize enrollments, adapting them to the school's needs. It will also be possible to easily request and submit necessary attached documentation for different enrollment processes.
Include tests and interviews in the enrollment process, creating a fully personalized admission process based on the specific needs of each school. This helps make better decisions and conduct a more comprehensive evaluation of received enrollment applications.
Transfer enrolled students to the school as new students and add them to different base groups.
Manage waiting lists, keeping a record and tracking all enrollment applications, facilitating organization and prioritization of requests. Additionally, it can track available slots in different enrollment processes, assisting in managing the various applications.
Here are some images of what this new enrollment module with Additio will look like.
What are the advantages of using the enrollment module with Additio?
Using Additio's enrollment module offers numerous advantages, including the following:
Helps simplify the enrollment process and reduces errors and confusion.
Automates the enrollment process, saving time and resources.
Enables real-time tracking of the enrollment status.
Allows customization of the required data to formalize enrollments, adapting the module to your school's needs.
Stores enrollment data securely and in a centralized manner.
What do you think of this new enrollment module that we will be implementing soon?
It's a highly anticipated feature for many schools, so let us know your thoughts on social media! You can find us on Facebook, Twitter, Instagram and Youtube.
If you need more information, feel free to contact us at [email protected].