If you are a regular user of social media, you already know about ChatGPT and why it is in the public eye. In the last few days, lots of users are trying this tool and singing its praises.
If you don't know what we're talking about yet, don't worry, this is the main goal of this post. Also, even if you know about it or you don't, we'll show you five different ways to use ChatGPT by OpenAI for education purposes.
Don't you feel curious? Come one, let's start 😉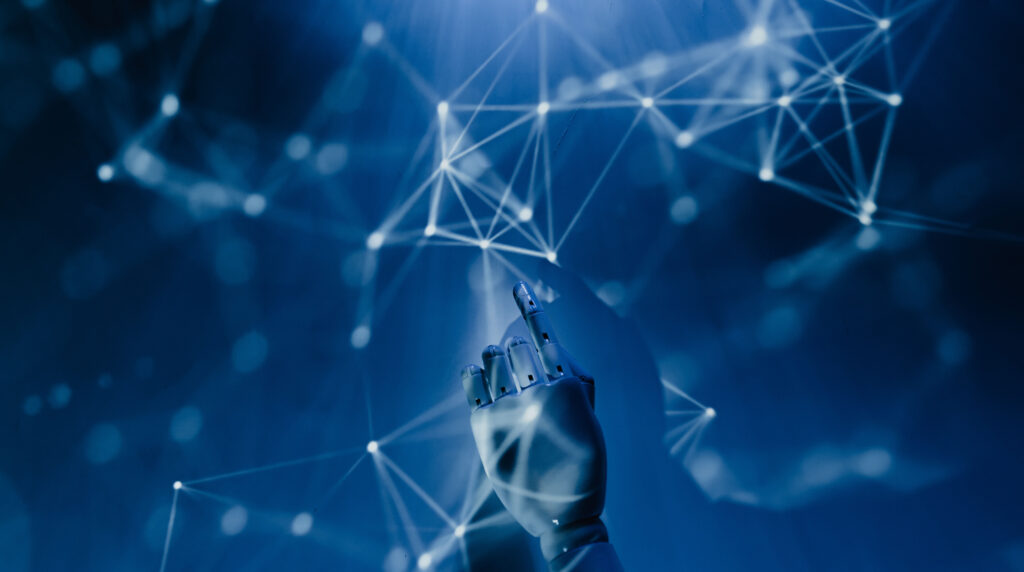 Wait, what is ChatGPT by OpenAI about? 
Plainly, ChatGPT is an artificial intelligence tool developed by OpenAI. It's a chatbot you can have a natural (written) dialogue with, it has been trained to be able to solve lots of questions you may raise on different subjects. 
However, ChatGPT is still work in progress, and there will always be a question it'll be unable to answer. Anyway, it generally answers efficiently to the vast majority of questions, and sometimes, the communication problems that may arise are resolved by rewriting the questions in other words.
Users have started to test the tool straightaway, and the result is reasonably promising, as you can appreciate in the following examples:
Can we take advantage of ChatGPT in education? 
Of course you can! If you are a tech lover and you love to use technology in class, you can't miss the opportunity to use ChatGPT in class with your students. Still, it's important to understand that though this AI tool can bring so many benefits, it's difficult to replace the emotional role of the teacher, working on empathy or paying attention to students' state of mind.
Back to ChatGPT's advantages, and although there are infinite options to use ChatGPT by OpenAI, you'll find five examples of how to use the tool in class below.
1. Use ChatGPT to create questions and exercises for your subject
An easy way to exploit ChatGPT potential in education is asking for the creation of a set of questions and exercises about a specific area you want to work in your subject.
These questions will test students, as they will be able to solve questions that will train them for future exams or assessments.
Once you have created the questions and exercises by ChatGPT, you can create a quizz in Additio, to send the questions to your students and assess the answers.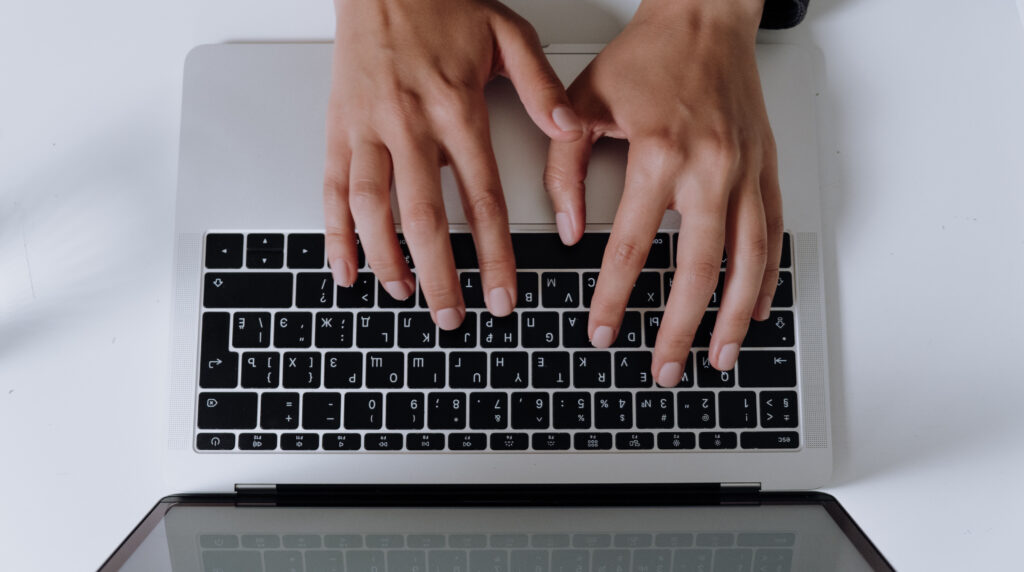 2. Make your students improve their writing skills thanks to ChatGPT
This is such a powerful tool that it is able to review texts already written, and adapt them to different situations and types of texts. You can ask your students to write a given text and use ChatGPT to review both spelling mistakes and writing style.
Also, students can appreciate how a text may vary according to the linguistic register (formal or informal), or depending on whether it is descriptive or advertising text, among others. This tool is able to explain precisely the aspects reviewed so that your students know where they need to focus on.
3. Ask ChatGPT to create a basic text for a class activity
Usually, it 's pretty common running out of ideas when you need to create original activities to do in class. This is not a problem anymore because ChatGPT can create a text out of anything we may ask and that can be useful for class activities.
For instance, we asked ChatGPT to write a headline about an event so that students of English class can write news about it.
If you're ready, you can ask ChatGPT to create a rubric for this activity. Yes, this may not seem real, but it is!  😉
4. Use the tool to improve language learning
ChatGPT can be a means to learn languages. It doesn't matter if it's about preparing a class, or for students personal usage, this tool speaks many languages and it adapts to the requested level.
ChatGPT can help us to:
Search for vocabulary of a specific topic and level
Chat in the selected language (with its appropriate translation)
Review texts
Create different exercises (like fill in the gaps with the appropriate verb)
And more options we're not even close to imagine
In the following images you can see some examples of requests to study German:
5. Use ChatGPT in class as a source of inspiration
This tool can work as a source of inspiration for your students. Students can obtain ideas and suggestions to carry out more original projects.
Nevertheless, it is always necessary to warn students that ChatGPT can be used for inspiration but not to plagiarize. Certainly, this tool goes beyond a real need in class but it is a good option to search for inspiration and let the students work autonomously.
Here you have an example of a requested original project about mathematical fractions. These ideas are definitely original and it would be fun to play with them in class.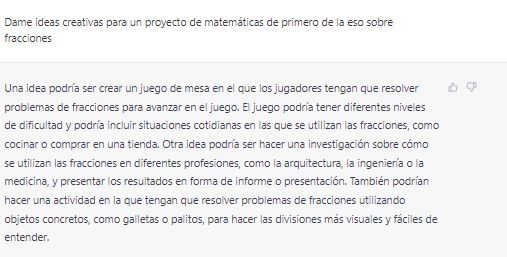 Are you going to use ChatGPT in class? Tell us all about your experience! 
Now it 's your turn to explore ChatGPT for your classes. If you give it a try, let us know!
We'll be waiting for your results in our social media: Facebook, Twitter, Instagram y Youtube. Check it out here.
Ciao!