The SDGs are guidelines set out by the United Nations in 2015 to put an end to issues in today's society and ensure that by 2030 we live in a world that protects the planet and those who live on it.
There are a total of 17 SDGs designed to end issues such as poverty, hunger and discrimination against women and girls. 193 countries around the world adopted the 2030 Agenda for Sustainable Development and committed to achieving them for a better world.
But what are the SDGs?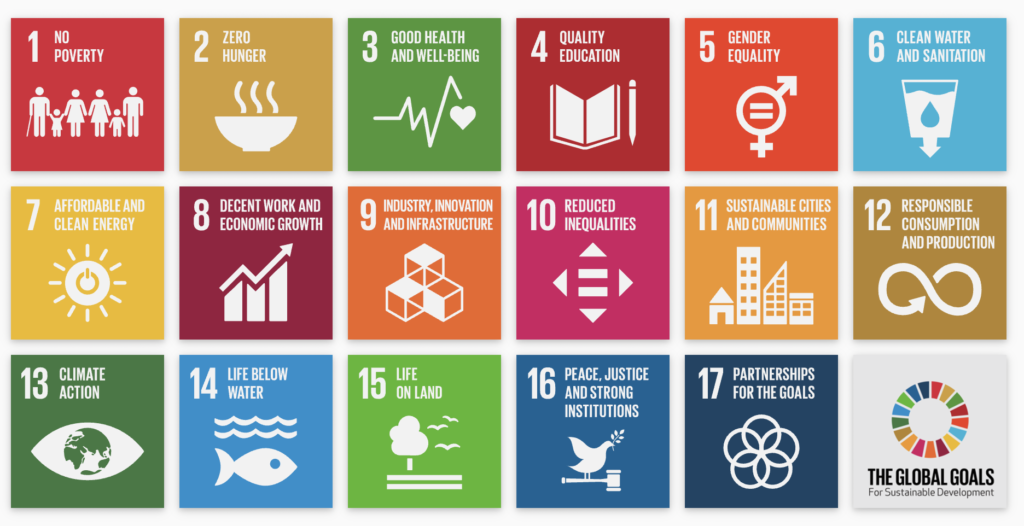 This guideline aims to end the extreme poverty that more than 736 million people still live in. By 2030, it is expected to reduce the proportion of people living in poverty by at least half and to be able to implement social protection measures at the national level.
It focuses on goals such as ending all forms of malnutrition, doubling farmers' incomes, …
Good health and well-being
To ensure good health and higher life expectancy, the 2030 Agenda sets targets such as reducing the maternal mortality rate or ending communicable diseases. It also takes into account factors such as preventing substance abuse and reducing the number of deaths from road traffic injuries, among other things.
Achieve inclusive, quality education for all to ensure that all children are able to complete their education properly. This point aims to guarantee equal access to quality education, eliminate gender inequalities at educational and professional levels or build facilities that take into account people with special needs, among other guidelines.
From eliminating all forms of violence to the recognition of unpaid care and domestic work, to the adoption of policies that promote gender equality.
Clean water and sanitation
Targets to achieve universal and equitable access to safe drinking water, to achieve access to water sanitation services or the implementation of hybrid resources.
Affordable and clean energy
Ensure universal access to reliable energy services, double the rate of energy efficiency improvement or improve technology to provide modern and sustainable energy services for developing countries.
Decent work and economic growth
To ensure that people do not live in an environment of inequality and extreme poverty, the 2030 Agenda aims to achieve decent work for all. By 2030, it is expected to improve the production and efficient consumption of the world's resources and achieve productive and decent jobs.
Industry, innovation and infrastructure
Investment in infrastructure and innovation are key drivers of economic growth and development.
Income inequality is on the rise, which is why it is key to improve the regulation and control of financial markets and institutions and to encourage development assistance and foreign direct investment for the regions that need it most.
Sustainable cities and communities
By 2030, it is expected to provide access to safe and affordable transport systems, increase sustainable urbanisation, significantly reduce the number of deaths and negative environmental impacts, among other things.
Responsible consumption and production
Among the objectives to be achieved are actions such as halving food waste and waste generation, encouraging businesses to adopt sustainable practices or helping developing countries to strengthen their technological capacity to move towards more sustainable production.
Improve education and awareness-raising for the prevention of climate abuse and promote mechanisms to increase capacity for planning and management.
By 2030, it is expected to minimise the effects of ocean acidification, regulate fisheries exploitation and end overfishing, and protect marine ecosystems, among other things.
To reduce the loss of natural habitats, targets have been set ranging from taking action to reduce the degradation of natural habitats to increasing global support against poaching and trafficking. There are also targets focused on combating desertification.
Peace, justice and strong institutions
This section is specifically designed to end all types of violence, as well as to strengthen our society with objectives such as ending abuse, ending exploitation, reducing corruption, making institutional levels transparent or strengthening participation.
Partnership for the goals
The aim of these objectives is to be able to improve cooperation and support national plans in meeting the proposed goals.
Tips for working on the SDGs in class
It is key for students to become familiar with the SDGs, to start seeing them and working on them in class. For this reason, here are some ideas for incorporating the SDGs into your sessions:
Create a puzzle with the SDGs
A very creative way for students to learn to relate concepts is through a puzzle. In this way, they can visually memorise the 17 items.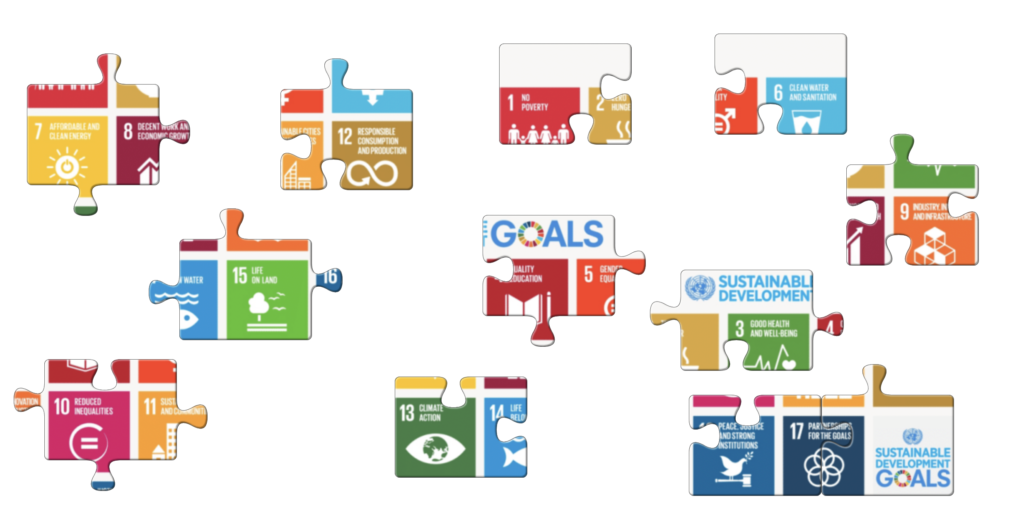 Working memory with the SDGs
This flashcard exercise allows your students to have a clearer picture of what certain objectives mean. You can use this exercise to review the objectives so that your students never forget them.
Starting at a more basic level so that the basics of each objective are understood, you can always go deeper and deeper into each objective. For example, what does "Ensure sustainable management of water and sanitation for all" really mean? What steps need to be taken to achieve this goal?
Create workgroups to discuss
Another useful and simple option is to create working groups where they can discuss each of the development objectives among themselves, so that they can present their ideas to their peers and have a broader vision of each of them.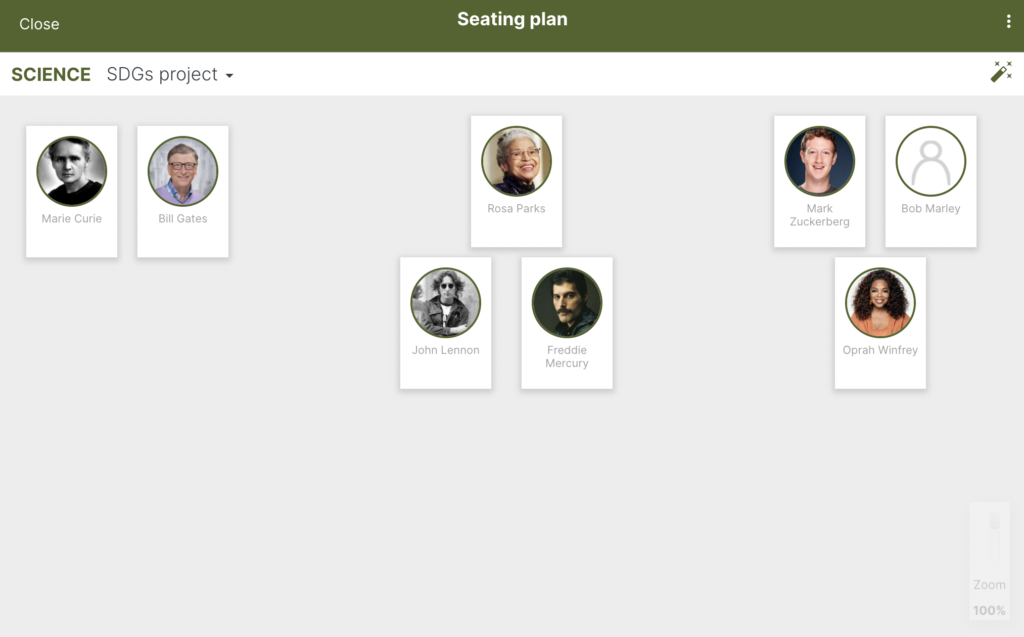 ¡Let's put it into practice!
A good way to test the knowledge acquired by our students is through a quiz. Create questions to test their learning and solve them in class, it is a great way to learn even more.