Canada's educational system lies among the best in the world. It has been ranked number one by UNESCO. This success has been maintained due to its strong basis and a determined commitment with high quality education for all citizens. 
Canada is the second largest anglophone country in the world, with a population of about 36 millions and an economy ranked sixth in the world.
Over the last few years its educational system has made a name for itself for the brilliant results in PISA reports having scored in excess of Europe's average and rather greater than the United States.
The school is public and it is completely subsidised at varying rates by the local and provincial government.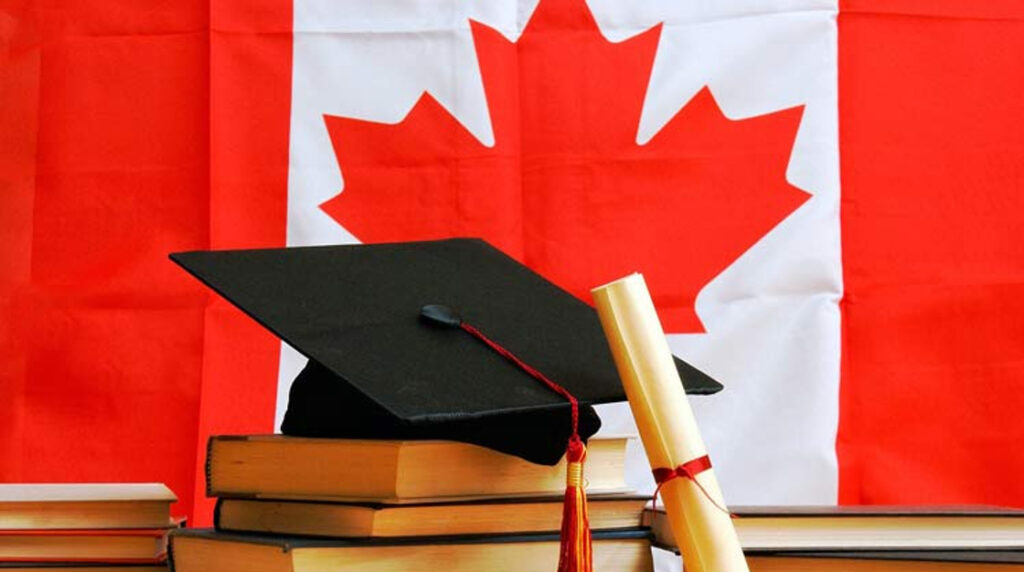 How are educational stages organised in Canada?
In Canada compulsory education starts at the age of 6 years old as of grade 1 and goes up to grade 12, when they are 18 years old completing secondary schooling. To reference primary and secondary education they mostly talk about "K-12", these are the courses that range from Kindergarten to Grade 12, and it is divided in the stages below:
Pre-elementary level: This stage is not compulsory and it can be studied for a year or two.
Primary education: compulsory education starts from 6 years old. It begins with Grade 1 and goes up to 10 or 12 years old, it depends on the province.
Secondary education: from 10 or 12 up to 16 or 18 years old, namely Grades 11 or 12, according to the province. This stage is compulsory too.
Educational stages can be grouped slightly differently in each region, but the equivalence with other european systems would be as follows:
| School year in Canada | Age | Equivalence in Spain | Equivalence in France |
| --- | --- | --- | --- |
| Grade 1 | 6-7 years old | 1º of primary | Preparatory course |
| Grade 2 | 7-8 years old | 2º of primary | Elementary course 1 |
| Grade 3 | 8-9 years old | 3º of primary | Elementary course 2 |
| Grade 4 | 9-10 years old | 4º of primary | Middle course 1 |
| Grade 5 | 10-11 years old | 5º of primary | Middle course 2 |
| Grade 6 | 11-12 years old | 6º of primary | Sixième (Collège) |
| Grade 7 | 12-13 years old | 1º of ESO | Cinquième (Collège) |
| Grade 8 | 13-14 years old | 2º of ESO | Quatrième (Collège) |
| Grade 9 | 14-15 years old | 3º of ESO | Triosème (Collège) |
| Grade 10 | 15-16 years old | 4º of ESO | Secondé (Lycée) |
| Grade 11 | 16-17 years old | 1º of bachillerato | Première (Lycée) |
| Grade 12 | 17-18 years old | 2º of bachillerato | Terminale (Lycée) |
According to the academic year, it lasts 10 months in the vast majority of schools in Canada, and it is divided into two semesters taking 5 months each. The first semester usually lasts from September to the end of January and the second semester, from February to the end of June. Students take four subjects each semester, this is eight subjects in the whole academic year. 
During the academic year, students must take four to five subjects per semester or eight to ten subjects if these are partial subjects.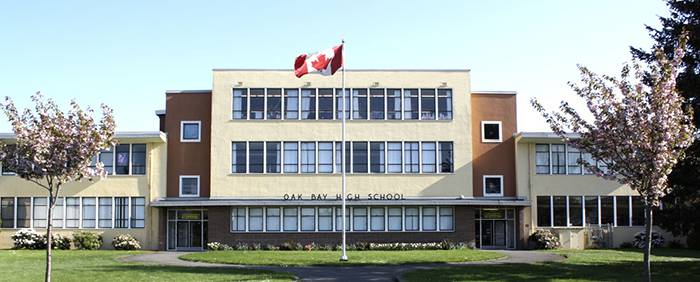 What are the keys to success of the Canadian education system?
Now that we know how the educational stages are organised and also, how the academic year is structured, let's see the 7 keys of its educational system success:
1-Highly qualified teachers chosen according to school's needs
In Canada there are no competitive exams and the choice of teaching staff is determined with regard to highly demanding standards. The access to a teacher 's career is a truly selective process.
Teachers are hired in relation to the needs of the educational centre. Usually school principals are the ones who establish how many teachers they need for each course and in which subjects.
It is required to conduct a class before a committee of experts and to attend a personal interview to be hired and become an official teacher. During the first two years, the school principal will check the teacher 's progress to assure the adjustment to standards. Besides, every five years a control will be carried out to prove if the teacher meets the goals established by the centre.
Teachers are deeply appreciated in the country, and the government offers genuinely attractive conditions and remunerations. A teacher 's average wage can be around 80.000 dollars per year, more than 80.000 euros! As a matter of fact teachers can retire at 54 years old. Also, they often have dental insurance and the possibility to take a gap year. Lucky them!
This whole system contributes to highly-skilled teachers tailored to fit the needs of each centre.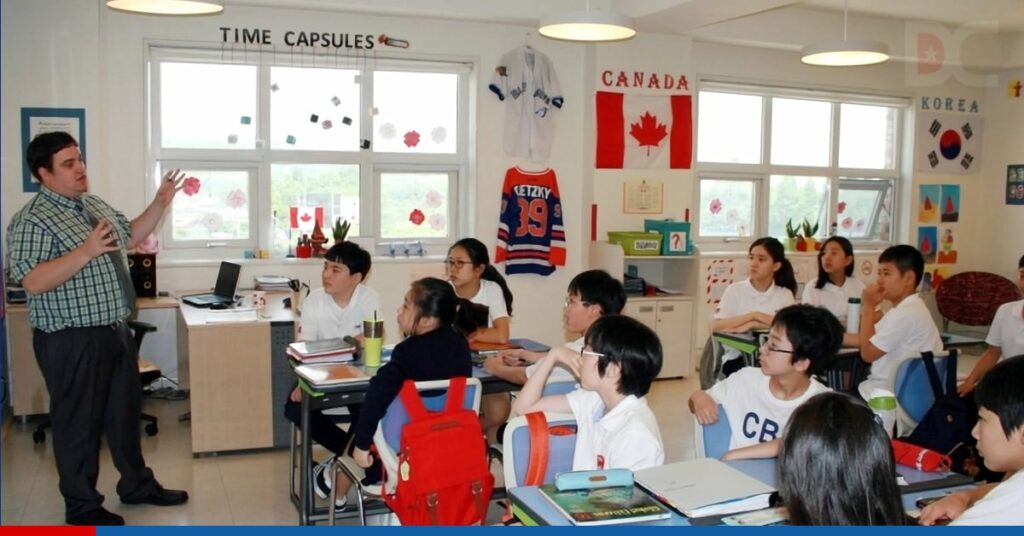 2-A mix of practice and active participation, and a labour market-based approach
Opposing the Spanish educational system, mostly based on learning by heart, the Canadian education system is focused on practice and active student participation in class. 
Students' performance is constantly supervised and assessed by teachers throughout the academic year. It is not so focused on final exams but a constant monitoring of the knowledge the student is supposed to acquire. With this system, no student stops being involved in the study and learning process. 
Furthermore, every subject area is focused on job opportunities and a clearly practical emphasis on everyday life, an added value to students' education. 
3-Importance of extracurricular activities
Extracurricular activities are far more meaningful in Canada than in Spain. Activities related to sports practice and outdoors are the most valued. Other frequent activities are associated with dance, theatre, music, cinema, photography or chess.
For students to practise extracurricular activities, classes are mainly in the morning, and afternoons are devoted to these activities.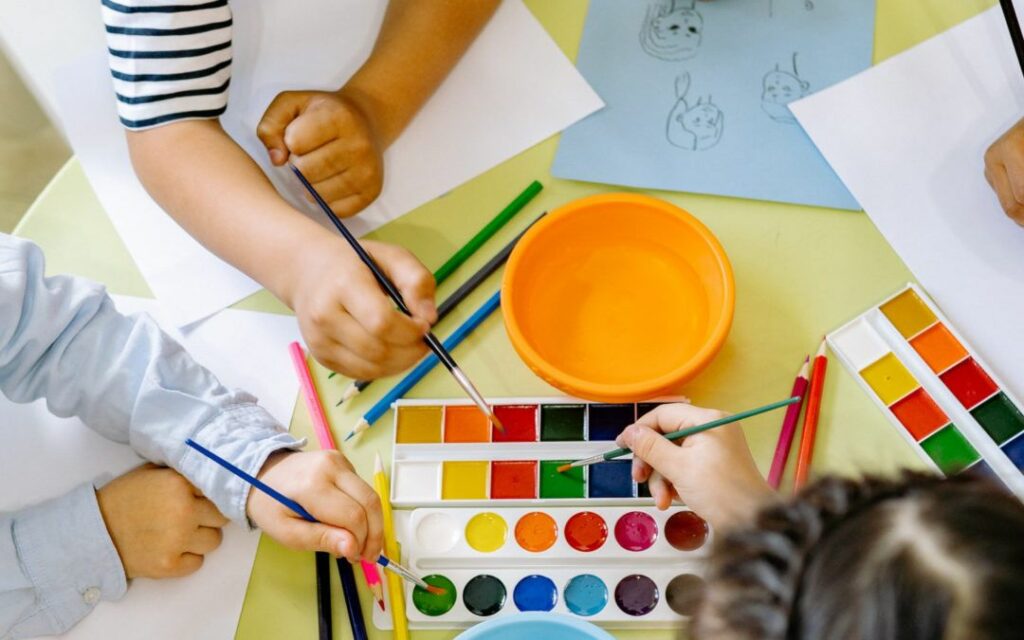 4-Emotional education relevance
In Canada's educational system, great emphasis is placed on emotional education. A great deal of time is devoted to teach children emotional skills related to how we treat others, conflict resolution and empathy.  
Emotional education contributes to bullying prevention and develops positive social behaviour, supportive and socially committed people.
5-Provincial system
Believe it or not, there is no such thing as a national education system in Canada. Each province or area works in an autonomous way and has all competences in education and 100% of the available budget.
With this system, the strategy depends on the province, which takes account of the characteristics of each population. This allows an optimum adjustment of education to each community needs, considering factors that range from language to social and demographic issues. Despite the provincial system, all areas work together to assure an equal access to education everywhere.
6-Block scheduling
There are different classmates in each class, unlike other education systems. Mind-blowing, right? We will explain to you why.
Each student, according to the chosen subjects, may have a different schedule. It is possible that classmates choose the same class, but usually each class has variations and students meet new classmates. Also, teachers do not change from class to class as it happens in Spain but in Canada students move around within classes. This is how teachers can customise their own work space and adapt class according to teaching techniques.
Block scheduling implies determined time spaces for each subject during the week. For example, a student can take Maths on Monday morning from 10 am to 11 am, but perhaps another student has the exact same block filled with another subject and takes Biology, in the next block, on Tuesday from 10:30 am to 11:30 am.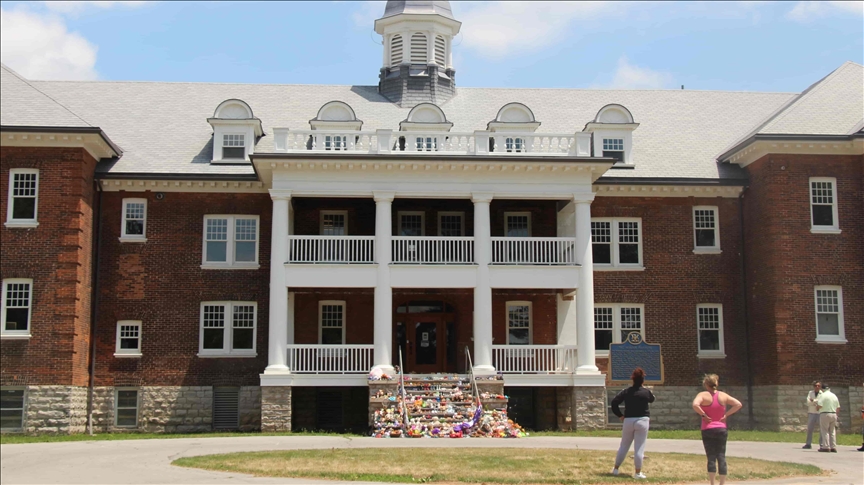 7-Flexibility to level up
In Canada, flexibility is provided to students in order to level up in those subjects where they excel and prove a proficient level.
This enables students to take the same subject but of a higher course. For instance, if a student is taking Maths of Grade 8 and overcomes the rhythm of the students of the same class, if teachers consider it so, it can be requested to school to level up the student to Grade 9.
Flexibility allows the most skilled students to progress and improve learning motivation, avoiding boredom in class.
If you decide to visit Canada…
You simply cannot miss Niagara Falls and National Banff Park. You have to get a taste of traditional cuisine with Fiddleheads,Calgary beef hash, Tourtiére or Butter tarts and visit some of the most cosmopolitan and emblematic cities such as Toronto or Ottawa.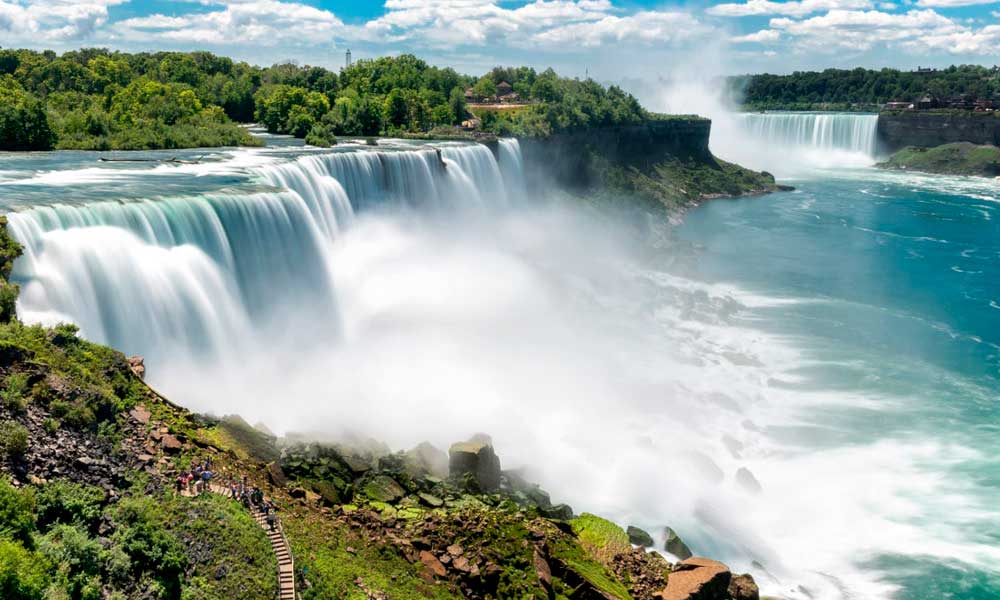 What do you think of Canada's education system?
Now we have learnt the key factors of the Canadian education system, would you change anything from our educational system?
This is an invitation to reflect upon this, you can leave a comment on our social media if you want to 🙂
And do not forget! Follow us in Facebook, Twitter, Instagram or YouTube