In this post, we are going to try to summarize the main news that our team have released in the last update carried out in Additio this summer.
To begin with, we are going to present the innovations that you can find in the teachers accounts:
Complete redesign of the application (teacher, admins, students, families accounts)
As always, we continue to bet on usability and user experience as differential points. For us, beyond what the platform does, it is essential to assess HOW IT DOES IT.
That it is easy, accessible and multiplatform for us are essential elements and that we will continue to improve day by day to provide you with the best possible work experience at all times…

New planner for didactic units and projects
As an exciting novelty this year, we have the incorporation of the new planner.
In it, teachers will be able to adapt the planning of their classes as they progress in the day to day, modifying and adding areas in accordance with the monitoring of the students, while they are preparing and making the curricular concretion.
In addition, teachers can include all those competencies and evaluation criteria with which they are going to work in the activity, add resources, rubrics, quizzes, set objectives and add all those contents with which they are going to work.
In this way, they will be able to adapt the planning of the classes according to the needs of each classroom, and its rhythm of work, in addition to being able to define the items to work, together with the programming to structure the projects.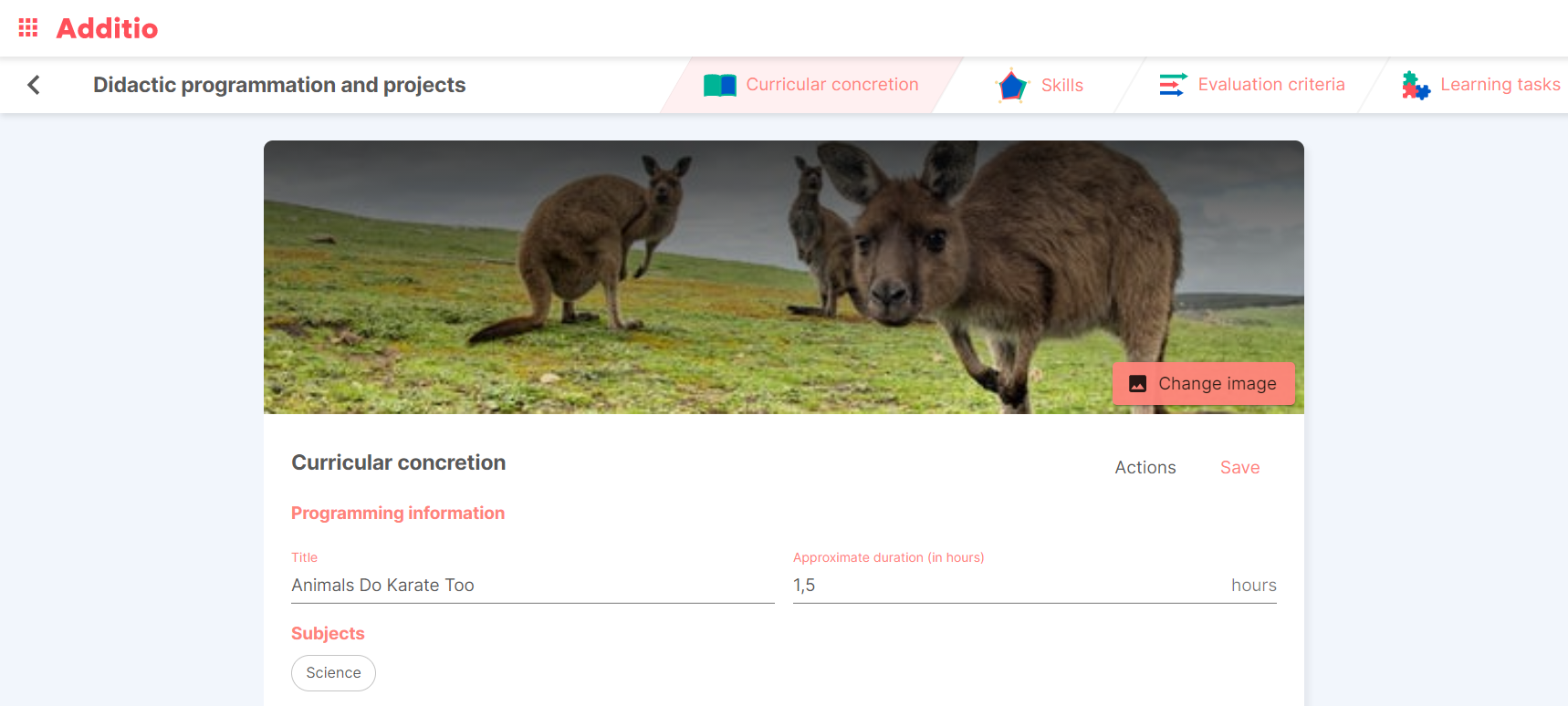 Better integrations of the current ones with LMS (Google Classroom, Microsoft Teams and Moodle)
In the integrations section, you will be able to enjoy news and improvements in each one of them, both with Moodle and Classroom, as well as with Microsoft Teams, so that you can work in a more agile and comfortable way, making the most of the possibilities it offers the integration between both platforms.
Do not think that you can only find news in the teachers section … we also bring you many news for all centers such as:
Tracking incidents with compensations
In this section, you will find new options that will greatly facilitate the management of incidents/behaviour, since you could:
-Configure behaviour/incidents items through the school centers panel and teachers will only have to choose within the predefined options.
-Assign points
-Configure incident compensation based on the accumulation of points
-Notify automatically by Edvoice
-Incident count according to each type
Reports and attendance management improvements
You will be able to discover the new reports, both for grades, as well as for attendance, incidents/behaviour or follow-up, all of them with a much more visual and comfortable format.
They are created so that it is very easy to visualize the progress, or the week on which you want to consult or count the attendances among many other options.
We have no doubt… when you discover them, you will love them!
Edvoice Lifetime Unique Code
After this course, a single Edvoice code will be enough to link students and families with a student at the learning center, and communications at the center, tutoring or class group level can be activated without complications.
In addition, these unique codes will be reusable from one year to the next and it will not be necessary to send them each course. It couldn't be easier!

General improvements in settings
You will find many novelties in the field of configurations of different sections that you will be able to discover little by little.
An example of what you can find is the topic of predefining communications, presetting by default who to send messages to (students, families or both) instead of always showing students and families, adding educational stages, or defining the type from the configuration of incidents and hours of attendance that appear to the teaching staff among many other improvements.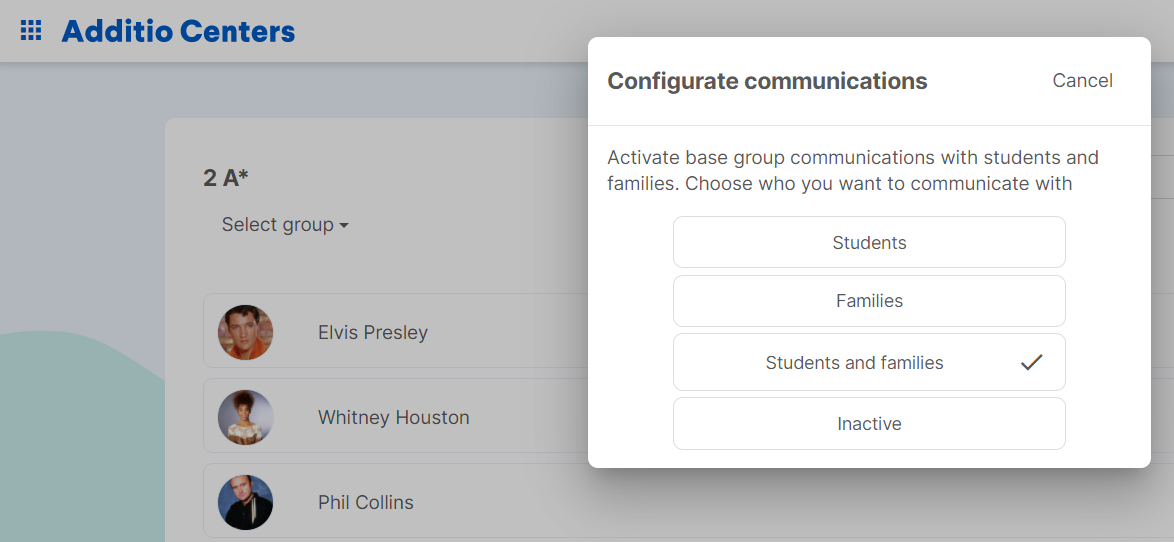 From now on, in the centers panel, you will find a list with all the students at the center.
These will appear automatically when creating a base group with students and assigning an identifier to them. In this way, you can manage them in an agile and fast way.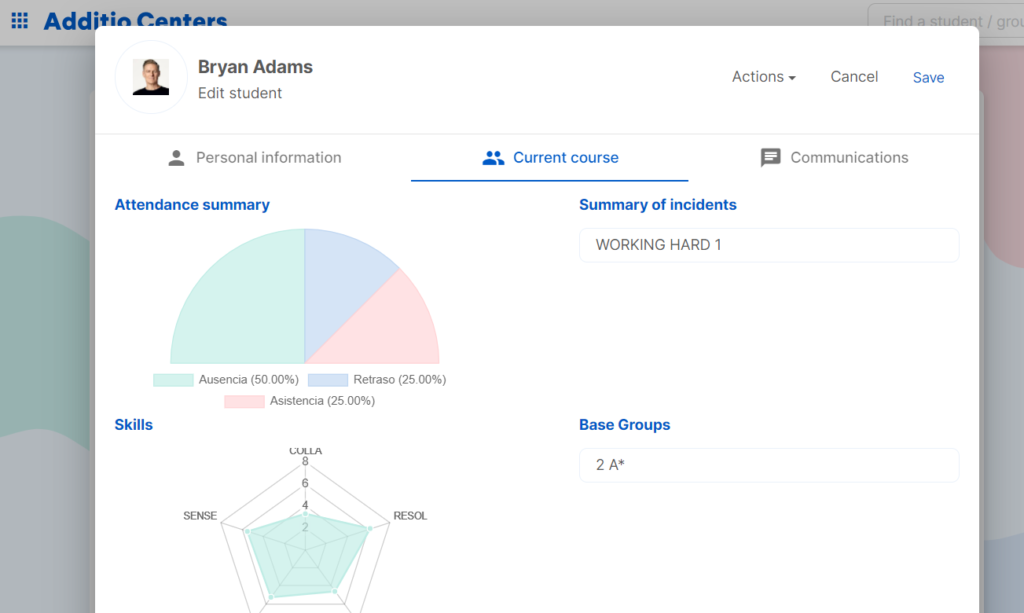 Visualization of the teaching staff's schedule
From now on, from the center panel, it will be possible to consult and view the schedule of all teachers, to be able to know at all times if they are teaching, to which group and in which classroom.
In the same way, the students' schedule will soon be included in their Edvoice accounts so that they can consult it anytime they need it.
Import of timetable via Excel
To be able to create teacher schedules in an agile and fast way, you can import the schedule via excel.
Within the base groups, you will be able to make an assignment, from the imported excel, of the schedules of all the teachers.

Management of payments and collections via Edvoice
From now on, Edvoice will also allow payments to be made quickly and easily.
From the center you can issue the payment and families can pay directly with a single click. Forget chasing bad debts or spending hours on the thankless task of tracking payments!
We know that there are many news at once that many of you may not have expected … But don't worry! You have a lot of time ahead of you to discover and enjoy all the many new functionalities and options that Additio presents!