Step by step tutorial
In the following this tutorial you will see the steps to use the coupons and take advantage of our promotions.
1) Access to our web: www.additioapp.com and click Register for register: https://web.additioapp.com/access/signup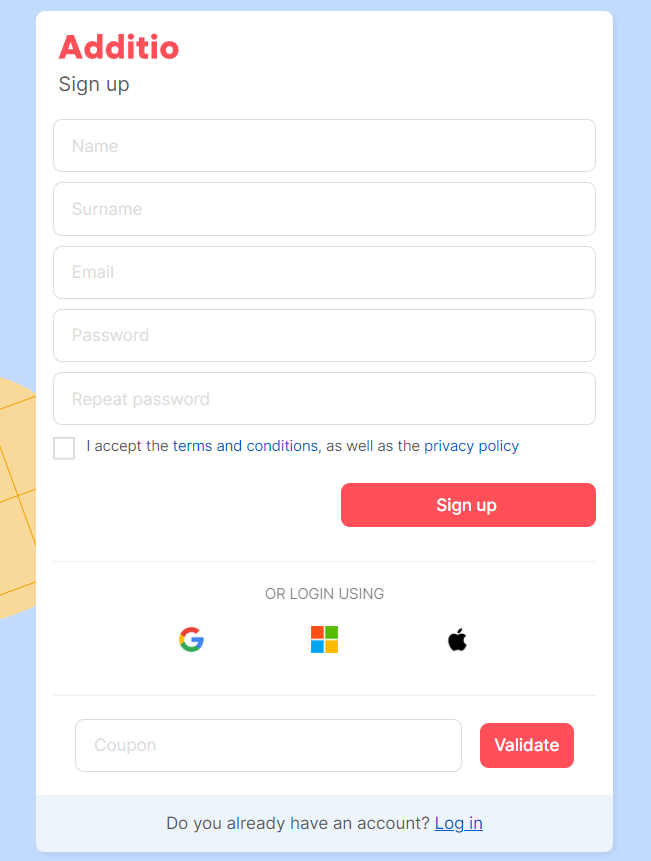 2) Enter promo code "EXAMPLE15" in the registration form or during the payment process.

3) Choose your plan: Additio Starter or Additio for Teachers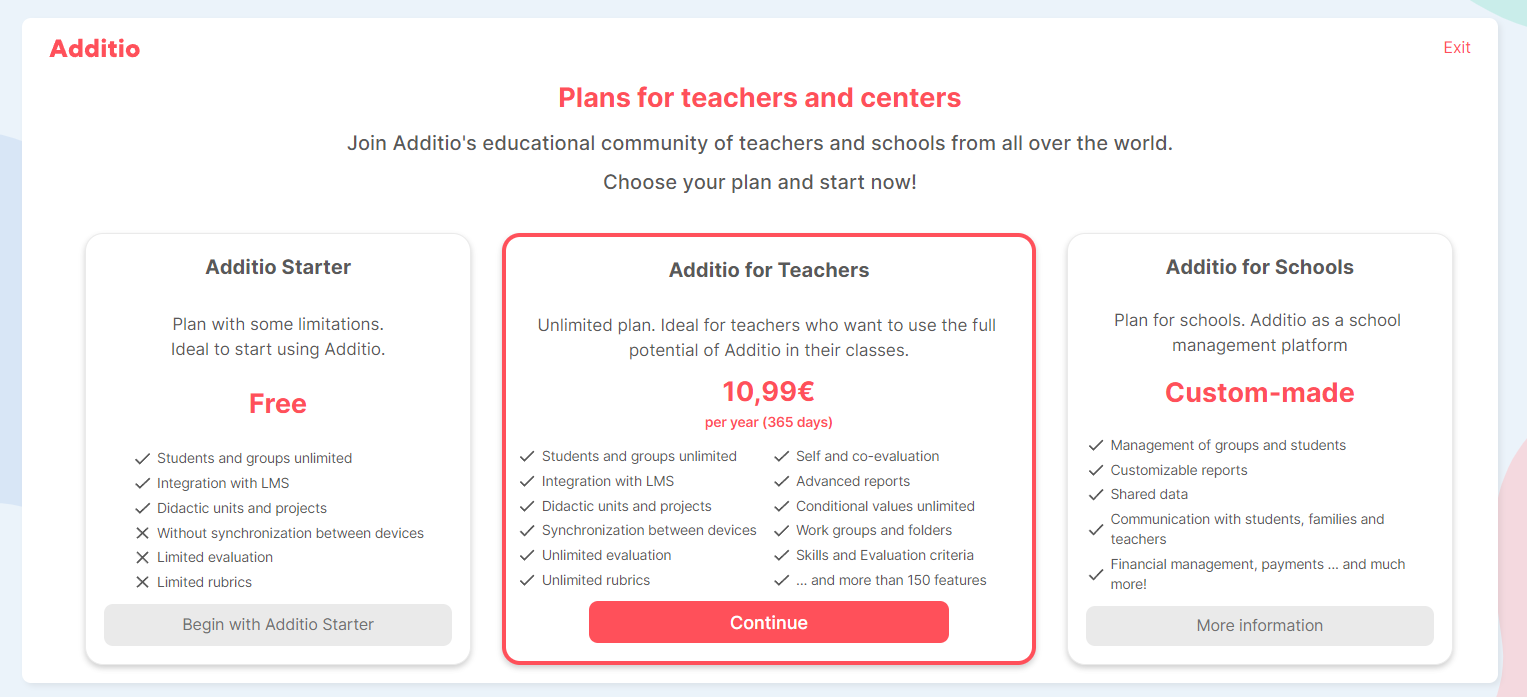 4) Finish your registering process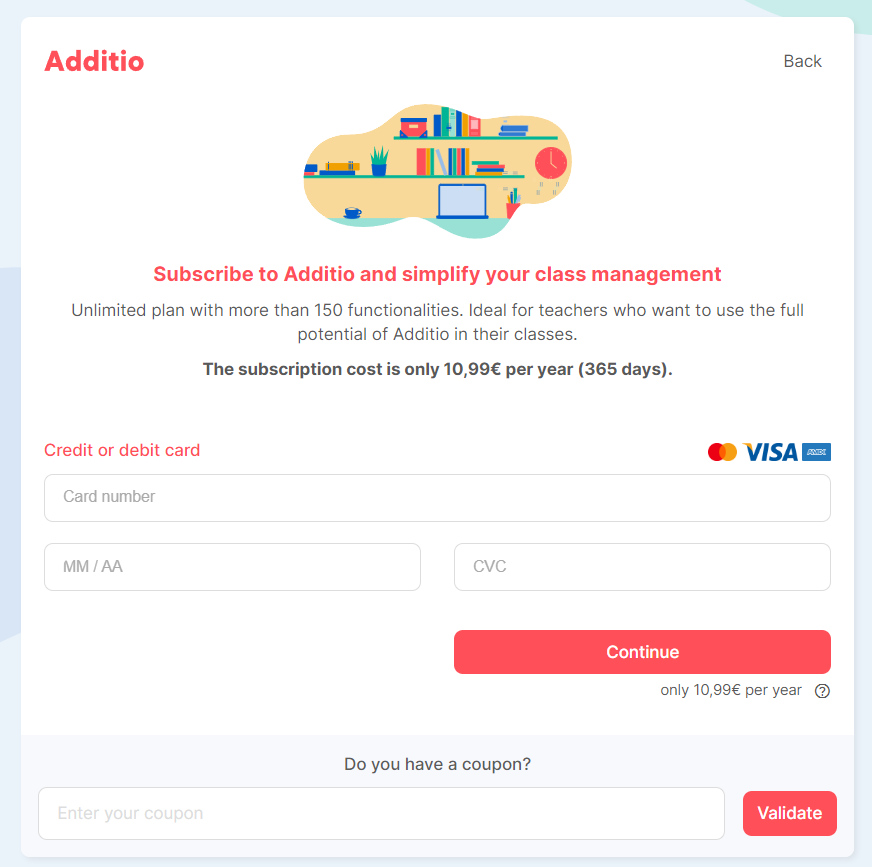 4) Check your bill or expiration date of the license according to the promotional coupon used. You can check it at the following path: Configuration > My profile

IMPORTANT: the promo code can be used during the registration or during the payment, whatever you want. In any cases, the discounts or advantatges can be aggregated.
Kind of coupons
There are different kind of coupons:
Discount Coupons: they give a percentage discount on the sale price of Additio App license
Coupons to extend of days or months: some coupons allow you to enjoy the trial for more days or to acquire extra months in using your Additio App license.
IMPORTANT: The fact that at certain times of the year special promotions are made, does not mean that these promotions will be active forever or be undertaken again in the future. All our promotions have an expiry date.